Ballard Bunting is a small boutique located one block off Main Street in Historic Westminster, Maryland. The eclectic boutique is owned and operated by Julie Ballard and her daughter, Stephanie Bunting.
Julie caught the creative bug when Stephanie was one year old and she decided to try her hand at sewing. She hasn't stopped since. Although Stephanie doesn't sew, her talent as an artist and decorator keeps the creative juices flowing between them.
Whether it's our art, gifts or expert seamstress work, you can expect only the best quality and highest level of personalized service.
Stop in and see us!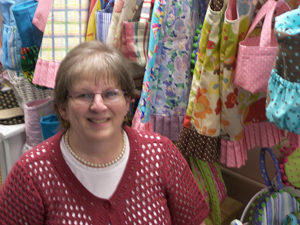 The dress that started it all. Stephanie's very first dress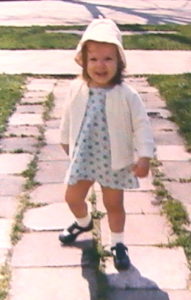 Stephanie's wedding dress twenty years later.
---
Stephanie the Artist
Many years later, although Stephanie was not a seamstress, she also found a way to express her creativity in her Art.
She uses many mediums and has a small studio in her home where she relaxes and brings to life some unique visions.