June 12, 2010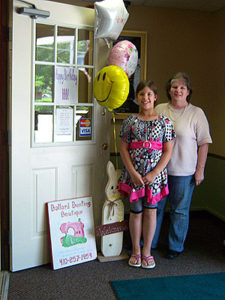 And as always my sidekick, Andrea, is with me again.  This year she is almost as tall as Grandma.
We had a good day and Andrea's help greeting customers, answering the phone and keeping the shop neat and in order.
I'd like to say a big THANK YOU  to all our customers as we head into our next year!