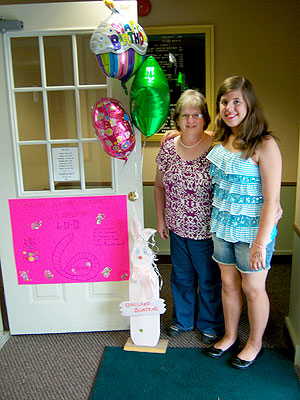 Well as I predicted last year, Andrea has passed me in height this year. But so glad to have her with me when I can to help in the shop.
And like Andrea, our business has grown as well. This year we have expanded into the next office and now we have more room.
Once again we thank our ever-faithful customers along with new faces that we've added to our customer list.
Stop in and see us soon !!!