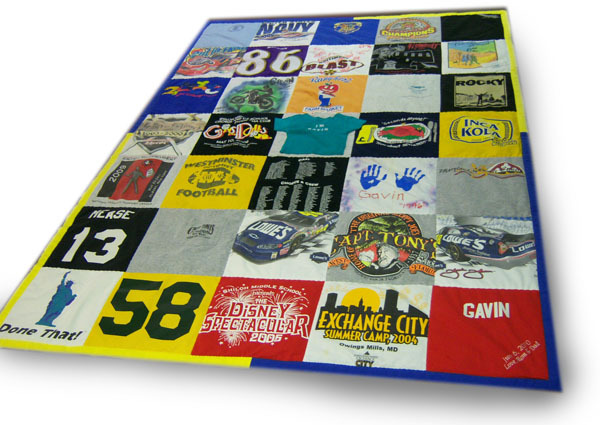 Susan came to me with this great idea. She and her husband, Jon, wanted me to make a quilt for their son's Graduation Gift. So they brought a huge bag of Gavin's t-shirts and we sat and chose the best ones to use for the project. The back is made of yellow and blue flannel for his school colors.
What fun this whole job was to do. Stephanie and I cut squares and placed them. Susan and Jon made a couple visits to okay how the job was going and this was the outcome, a really special gift for their very special son!
In the bottom right corner square, we also added 'June 6, 2010, Love, Mom and Dad' – nice touch.
Prices for quilts vary according to size. Call for an appointment and quote. 410-857-1959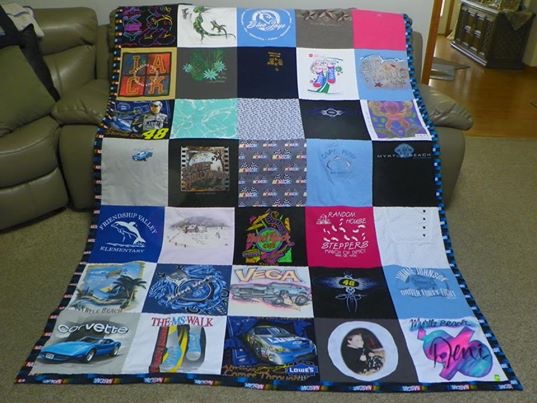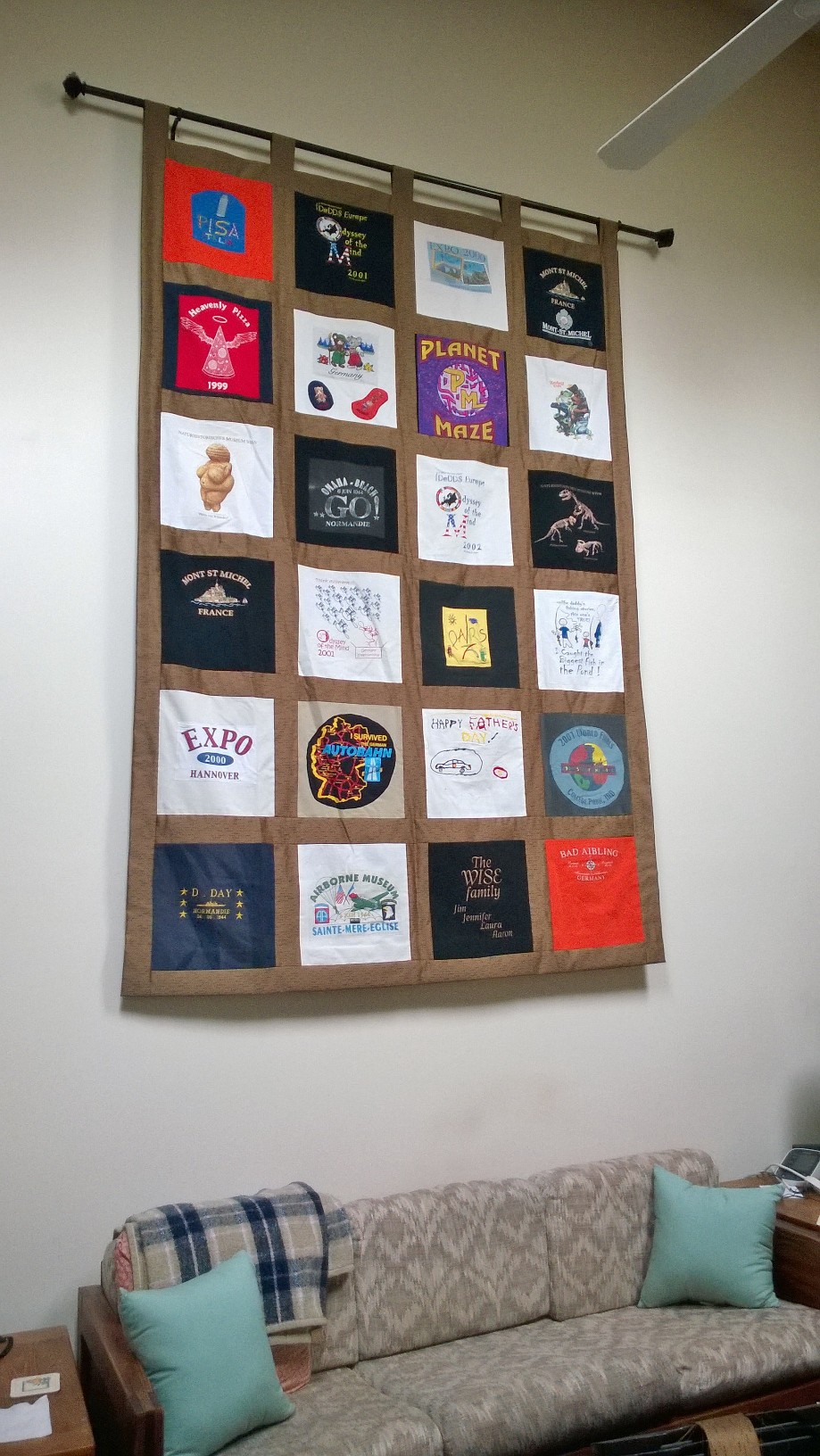 MAKING MEMORIES
Melissa came to me with her mother's clothes and asked if we could make her some quilts and pillows for her to give to all the grandchildren to remember their Grandmother. Stacks of special clothes soon became blankets and pillows for the little ones to hug and cuddle. Here are some before and after pictures.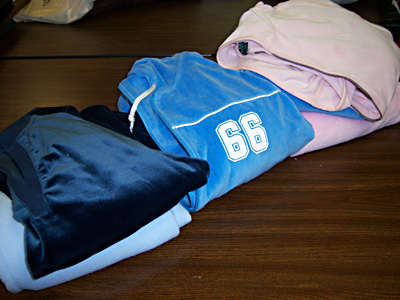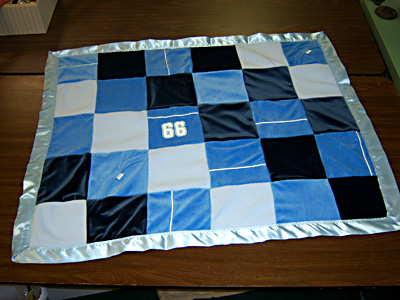 MEMORY PILLOW
Melissa's pillows turned out so adorable. They were small but we were able to make several so each grandchild could have their own. The blue ones you see were made from the legs of pants and we left the stripe on the edge to decorate them. The white eyelet from the front of a blouse had pleats to make it look more feminine for a girl and then I added some pink ribbon bows. The black ones are velour and we used the brown paisley cuffs to decorate the corners and give it a more masculine look.